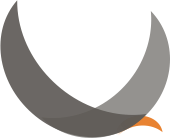 Our Projects and Services
We can customize any project to best fit the clients needs. We specialize in multi family leasing, residential leasing and HOA management.
The Role of Passaro Leasing in Residential and Multi Family Rentals
So what, exactly does Passaro Leasing do?  Investors and property owners who hire us will enter into agreements based on the owner's unique needs and goals. Here are some everyday tasks that Passaro Leasing will tackle:
Collecting rent. Passaro Leasing will collect rent on behalf of the landlord. If the tenant doesn't pay on time, we will also enforce the rental agreement.
Setting rent prices. When units are vacant, Passaro Leasing will tap into our local knowledge to choose the appropriate rent payment level to attract the right tenants and keep the property profitable and competitive.
Legal concerns. When legal concerns arise, Passaro Leasing will tap into our knowledge of local tenant and landlord laws. This helps the property's owner operate legally, without the need to study tenant law. It also protects the landlord in the event of a non-paying tenant or other eviction need.
Maintenance services. When something in a home or unit breaks, Passaro Leasing will arrange for maintenance and repair. For Multi-family we have on-site maintenance pros, while in single residential properties we have our maintenance pros on call and ready to tackle concerns.
Tenant management. Tenant phone calls, screening, and negotiation are some of the more stressful parts of owning rental property. These are something Passaro Leasing takes over.
Bookkeeping and records. Passaro Leasing will keep records for each property under their control. This allows the property's owner to better plan for expense and track profits. It also assists in maintaining a paper trail for any legal needs that come up.
Marketing. Multi-unit properties often have a steady flow in and out of tenants. This means vacancies can happen year-round. Passaro Leasing has the marketing and local community knowledge to get those vacancies rented to qualified tenants as quickly as possible, protecting the landlord's income.
Without Passaro Leasing,  each of these responsibilities falls on the shoulders of the landlord. With Passaro Leasing, some or all can be handled by us, reducing the landlord's workload significantly.
Hiring a property management company does require a financial investment, but you will likely find that you make up for that investment along the way. Most investors have lower maintenance costs when they work with a property management firm because the firm can access professional contractors at the best price. This, combined with fewer vacancies, can quickly offset the cost of working with the property management company.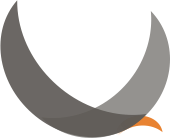 Taking care of apartments and other multi-family communities is not an easy thing to do. With so many tenants and individual units demanding attention, a landlord must take on multiple responsibilities. They need to market vacant units, moderate disagreements between neighbors, arrange for repairs, and track finances. It can all be a little too much for one person. A multi-family property management company can help.
Ready to find out more?
Drop us a line today for a free quote!
The Role of Passaro Leasing Home Owner Association Management
Our main goal at Passaro Leasing is to ensure the financial strength and stability of your community. Having this stability and understanding your financial position are both vital and critical to overall success.
We offer financial management experience that helps to build both short and long term value for your community. The security of the association financial position is our top priority. We have and maintain high security process and measures and the most secure financial standards.
In a perfect world, all homeowners association boards would be made up of accountants, lawyers, and managers. More often than not, though, HOA boards consist of inexperienced community volunteers — volunteers who work 9-to-5 jobs and are full-time parents.
And while most aspects of running an association require some level of skill, it's financial management that stumps a majority of board members.
Our Accounting and Financial Management Services include:
Complete financial reporting package customized for your association
Detailed owner payment and delinquency record on a monthly basis
Payment of all bills approved by Board from association funds
Monthly bank statements and reconciliation to the Board
Billings sent to homeowners, including regular assessments, late fees, special assessments and collection fees
Preparation of annual budget to be approved by Board and distributed to homeowners
Assist auditor chosen by the association for tax and audit preparation
Timely preparation of reports and forms for governmental agencies including employer tax forms and 1099's
Trained collection department to work on all delinquent accounts and coordinate with the Board and association's attorney
Establish and maintain reserve accounts